The MBA program is recognized worldwide and is deemed to be an important step towards a successful business management career. The program is designed for students and professionals who wish to upgrade their management skills and qualifications to succeed in the future.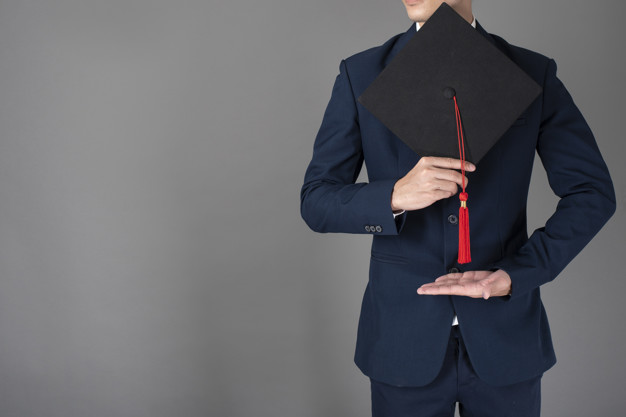 MBA has recently been the go to course that every graduate is trying to pursue. Students from a wide range of streams like engineering, information technology, nursing, hotel management, BBA, etc. are willing to join MBA courses.
MBA is intended for business and management professionals seeking career development, business ownership or technical skills and business knowledge. Management areas include management of human resources, management of operations, marketing, information management, financial management, strategic management and organizational behaviour.
Depending on the college infrastructure and affiliation, the average fee for MBA in Nepal is 4 lakhs to 6 lakhs*. Compared to other university MBA programs in Nepal, the TU MBA is relatively cheaper.
The condition of MBA in Nepal is complex, to stay at least. A lot of types of MBA designed for a lot of people from a lot of streams. Some of the questions what you might have before actually joining a MBA course can be as follows :
Should I join national or international affiliated universities ?
What university is the best ?
What is the most affordable college for me?
What should I pursue MBA, MBA-IT, E-MBA or MBS?
What are the jobs that a MBA graduate can get once the course is done?
What to do after an MBA in Nepal?
This article will try to answer most of the questions that you have in your mind.
WHY STUDY THE MASTERS OF BUSINESS ADMINISTRATION?
If you are an aspiring manager, studying an MBA might be the best choice for you. The business world is competitive and one of the fastest growing industries in the world. It's always necessary to have an upper hand(in terms of knowledge and experience) if you want to excel in this field.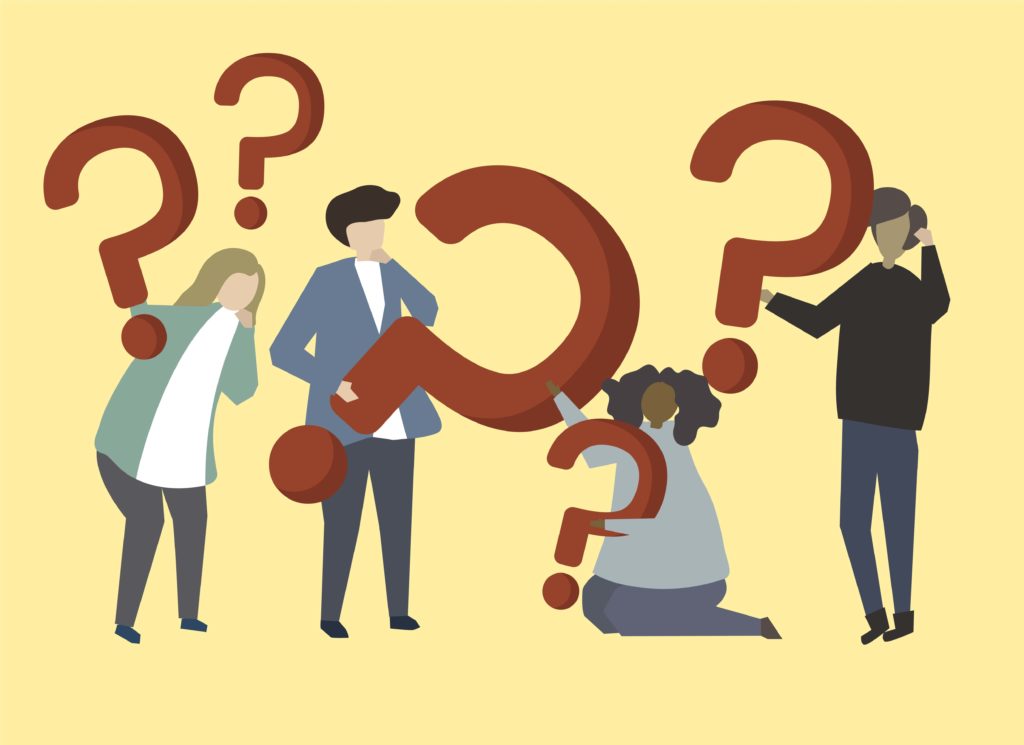 These 5 reasons might compel you to pursue a MBA degree :
Develop your management skills
MBA candidates are usually young professionals with a work experience of at least two years. Sometimes even senior employees who are up to the challenge can apply. It is human nature to seek comfort and avoid taking risks after some time in professional life.
MBA will force you out of your comfort zone. You'll meet the latest trends in international business, apply the latest management techniques and continue to challenge yourself. Unless you challenge yourself, you won't develop.
NETWORKING
A large part of owning your own business or being a good manager is knowing the right people for the right job, especially in Nepal. You might think raw talent can get you places, and yes it can. But if you have a network, it can get you to even better places.
"Your network is your net worth."
As an MBA student, you have great opportunities for networking. You can interact with colleagues,teachers and other teaching staffs ( business people with great management experience). And this context will enhance your management skills
Higher salary and higher posts
If you are someone who works at a bank, you would know for a fact how important MBA actually is. You might have juniors (in age) who are at a higher post than you just because they have a better degree. And higher posts mean higher salary.
I don't usually agree with the fact that higher education is required to succeed in life but if you are a banker, it is actually needed.
Kickstart your own company
You will get all the tools and ideas that you need to start your company when you pursue an MBA degree. Getting a MBA degree is the first step to start your own business. By the end of the degree, you will also have made a lot of connections which will help your business to prosper.
Career opportunities
MBA program graduates are more likely to hold a high- level management position. More than 50 percent of the world 's MBA graduates are senior managers or board members. Such a position brings with it a higher salary, but also greater responsibilities.
SCOPE OF MBA IN NEPAL AND SCOPE OF MBA ABROAD
MBA each year, has helped a lot of students get their dream jobs, especially in a country like Nepal. A lot of individuals return after completing their MBAs abroad and are rewarded by great possibilities here.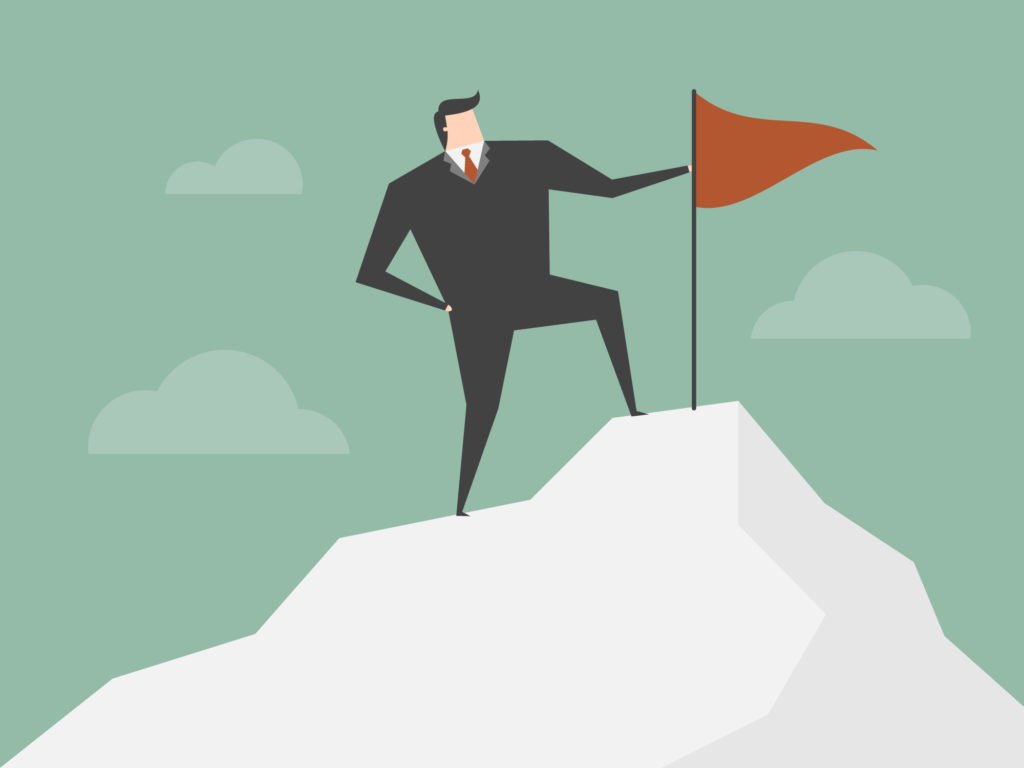 As an MBA graduate you can be hired as a manager to businesses like :
Financial institutions (Banks, Insurance companies and stock broker firms)
According to New Business age, more than 50% of the MBA graduates work in a financial institution especially bank. As private sector competition is increasing with the expansion in the economy, each organization, whether small or large, requires a good administrator and manager to stand out in competition.
This level of administrative skills and management skills is the main charm of MBA graduates, thereby increasing local market selling ability.Therefore, the scope of MBA in Nepal is growing and expanding in terms of career prospects and professional development.
HISTORY AND CURRENT SITUATION OF MBA IN NEPAL
MBA SPECIALIZATIONS
MBA is a broad discipline and management branch that covers a wide range of business and administration issues. With the latest development of various theories, technologies and advances and changes in the way things are done, the MBA program is also made more flexible and specialized to cover the latest management and administration development and broadness.
In addition to the more common specializations, such as economics, finance and marketing, there are MBA program which specialize in :
Healthcare Management (MBA in Health Care Management)
Business Management (MBA in Business Management)
Human Resources (MBA in Human Resources (HR))
Marketing (MBA in Marketing)
Communication (MBA in Communication)
Project Management (MBA in Project Management)
Entrepreneurship (MBA in Entrepreneurship)
Global Management MBA in Global Management
MBA in strategic/risk management
MBA-IT (Exclusive course affiliated to Tribhuvan University)
These are the generally popular MBA specialization these days. Many of the popular MBA specializations in Nepal are still new, however, and have not yet been implemented in the Nepal MBA college course structure. You can also choose not to specialize in many cases.You will receive an MBA in this case without an attached specialization. This is also known as a general MBA.
DIFFERENT TYPES OF MBA IN NEPAL
EXECUTIVE MBA IN NEPAL
The Executive MBA, which is widely known as the EMBA program, is one of the most dynamic and fastest- growing programs for business professionals, helping to expand their education and knowledge to take on higher roles in their organization.
The EMBA program also helps managers to stay informed of the new management techniques and trends arising from changes in business models ' time and structures. All Executive MBA programs are designed for students who take their studies and careers seriously at the same time. Most EMBA students have five or more years of management experience.
Different universities in Kathmandu offer executive MBA programs( EMBA). These programs are designed for extremely ambitious professionals working in related fields at middle to senior levels. Work experience is mandatory to register for the Executive MBA program( EMBA).Some people like to believe that EMBA classes aren't that detailed as the other MBA programs. But some people like to be the devil's advocate and like to argue that that much detail is actually not needed.
The EMBA classes are conveniently modular, ideal for busy managers and active job holders. In KUSOM, for example, EMBA classes run on Saturdays and one or two evenings on Sundays, Mondays and Tuesdays (5.30 pm to 8.30 pm). Other institutes also have similar hours of flexible training.
The average cost of completing MBA is 4- 7 lakhs in Nepal. Many organizations sponsor their employees( generally managers) in exchange for their agreed service life.
EVENING MBA IN NEPAL
To pursue MBA in Nepal is not at all affordable and if you do not really have a family with good financial background, it's downright impossible to pursue MBA. The time slots of the morning and day classes span for 5-7 hours so it is not possible to work and study at the same time. So as to make it possible for the people who would like to work and study at the same time, Pokhara University introduced Evening MBA. Evening MBA as the name suggests refers to MBA done in the evening (duh)!
Evening MBA or MBA evening is an MBA program designed for students who wish to continue their studies throughout the day with work or other commitments. The classes are basically held in the evening between 5 pm and 9 pm with slightly different schedules depending on the schools.
Different universities in Kathmandu offer executive MBA programs (EMBA). These programs are designed for ambitious professionals working in relevant fields at middle to senior levels. Work experience is mandatory to register for the Executive MBA program (EMBA).
Here's the list for top Evening colleges in Nepal (Kathmandu). 
UNIVERSITIES THAT OFFER MBA COURSE IN NEPAL
Both Nepali and International universities offer MBA courses here in Nepal.
NEPALI UNIVERSITIES
The Nepali universities that offer MBA course are as follows :
TRIBHUVAN UNIVERSITY (TU)
Admissions are open every year in August / September at Tribhuvan University. An entry examination must be passed by a student seeking admission in MBA courses. You can also take the alternative TU course Master in Business Studies (MBS).
Recently Tribhuvan university revamped it's MBA programs and now there is a full time MBA course. The following are the requirements :
12 years of schooling and Bachelors degree ( 3 years or 4 years doesn't matter)
Minimum GPA of 2.0 or 45% in Bachelors
For the appropriate screening of MBA applicants, TU SOM carries out a four- stage admission test. At each stage, the applicants shall be screened.
WRITTEN TEST
This is a 2 hours long test based on the GMAT format.
GROUP DISCUSSION
You are placed in a room with a few other applicants. A random topic is given where you have to express yourself.
INDIVIDUAL PRESENTATION
You have to present your views and opinions to a panel of judges.
PERSONAL INTERVIEW
One on one interview to test you.
KATHMANDU UNIVERSITY (KU)
The formal admission process takes place for the spring term in December-January and for the fall term in August-September. The admission committee administers the admission process when the completed application form is submitted with two letters of recommendations, transcripts of previous degrees and the payment of the admission test.
The criteria for MBA in KU are as follows :
A minimum of 50% or a CCPA of 2.5
A bachelor's degree of at least three years
The selection process is based on :
Scores on the KUSOM management test
Written test, personal interview and group discussion
PURBANCHAL UNIVERSITY (PU)
Colleges affiliated with the University of Purbanchal offer two types of postgraduate courses, namely Master of Business Administration (MBA) and Executive Master of Business Administration (EMBA). The university publishes a notice inviting admissions to these courses.Students who have obtained a minimum mark of 40 percent at the graduate level are eligible to apply for a university entry test and pass it.
POKHARA UNIVERSITY (PU)
The general admission time pf all the colleges affiliated with Pokhara University is every year from July to August. Two types of management courses are offered by the university. Postgraduate level MBA and EMBA. A notice inviting admission is publicly announced during the admission period.
The application forms and information brochures are available at the university office and the affiliated colleges pay the assigned fee. The college concerned examines the applications and invites eligible candidates to take the entry test.The college informs prospective students of the date and time of the entry test. The college can also interview final selection candidates.
INTERNATIONAL UNIVERSITIES
Lincoln University College (LUC), Malaysia
Limkokwing University, Malaysia
Infrastructure University, Malaysia
Westcliff University, USA
International Teaching University of Georgia, Europe
Infrastructure University Kuala Lumpur Malaysia (IUKL)
Indira Gandhi National Open University (IGNOU), India
University of Madras, India
Leeds Beckett University (LBU), UK
London Metropolitan University, UK
Delta International University of New Orleans (DIU), USA
THINGS TO KNOW BEFORE GETTING ADMITTED FOR A MBA COURSE
Since, you'll be investing a lot of money for your education, you need to be aware of a lot of facts regarding the course which you are trying to pursue. This will help you assure that the outcome will be good and you are not just wasting your money.
Some of the main things to keep in mind are as follows :
Check to see if the university is accredited or not. This will question the validity of your certification
Know the college, the background and results of the batches that have successfully completed their MBA
Pay attention to their social media coverage, from which you know how happy or unhappy the students are.
Check to see if the teachers are actually qualified or not
See if there are opportunities for networking or not. Networking is key for a good future in management.
Check to see if there are scholarships that you can apply for
MBA VS MBS IN NEPAL
MBA and MBS(Master of Business studies) are fundamentally different subjects. There is a certain rise in the number of people who are opting out for MBS because of similar course structure but difference in course fees.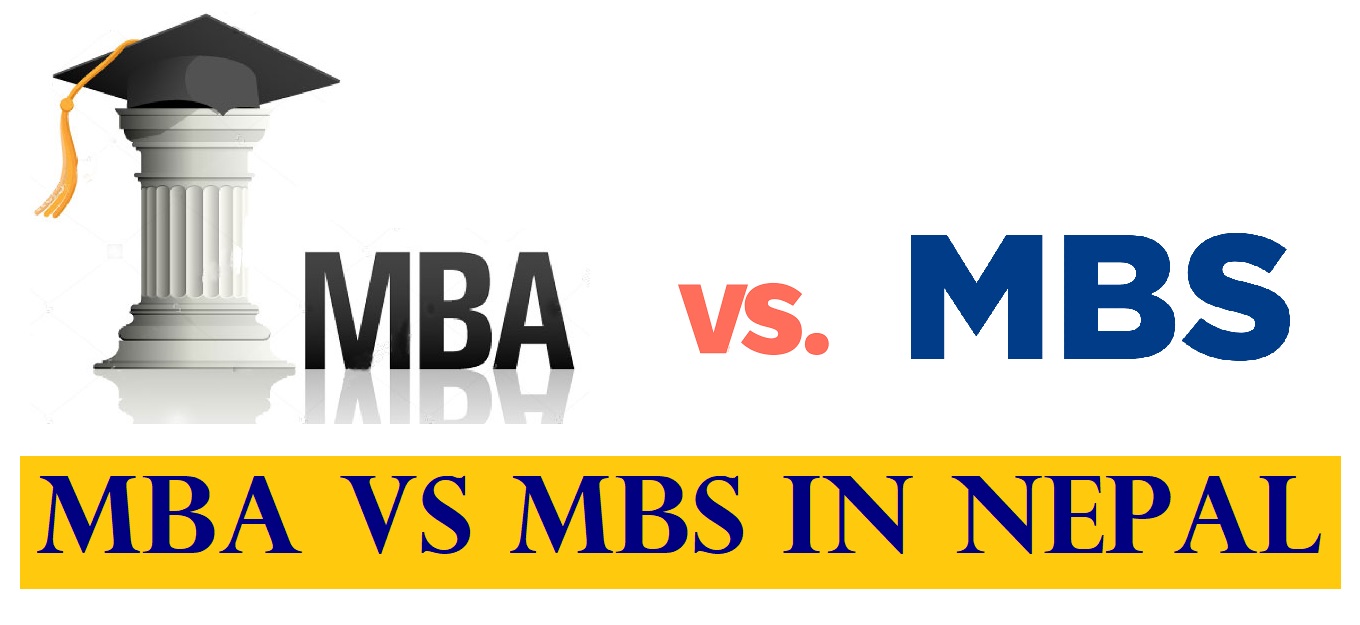 The MBA program aims to :
Prepare business and non- business professional managers.
Develop entrepreneurs who can take risks and address challenges in the emerging global business environment.
Increase students ' knowledge, skills and attitudes to become scientifically approached, result- oriented and socially responsive professionals in the management field
The MBS program aims to :
Equip the students with the necessary business and management conceptual knowledge
Prepare managers in management functional areas.
Develop business environment knowledge and skills from a national and global perspective.
Encourage students ' entrepreneurial skills to make them effective agents of change in Nepalese society.
Develop student research capacity.
| | | |
| --- | --- | --- |
| Aspect | MBA | MBS |
| Full form | Masters in Business Administration | Masters in Business Studies |
| Affiliated universities | Tribhuvan, Pokhara, Kathmandu Purbanchal ,Mid-western | Tribhuvan |
| Entrance test | GMAT | CMAT |
| Percentage required | Minimum 45% in bachelors | Not specified |
| Elective courses | A lot of elective courses are there | Not many elective courses |
| Pricing | Expensive | Affordable |
MBA COLLEGES IN NEPAL
Here's a list of top MBA colleges in Nepal divided by the affiliated university :
TRIBHUVAN UNIVERSITY
TRIBHUVAN UNIVERSITY -SCHOOL OF MANAGEMENT
The School of Management at Tribhuvan University( SOMTU) is an independent institution responsible for the full- time professional MBA programme. The SOMTU MBA program is an intensive two- year 60-hour credit program spread over four semesters.Its curriculum has been designed with components involving courses, internships, research projects and internships.
The objective of the program is to create management professionals and entrepreneurs who not only meet today's organizations ' needs, but also create and grow their own businesses.
MASTER OF BUSINESS ADMINISTRATION (MBA) PROGRAM
The autonomous School of Management( SOM) implements the MBA program on a full- time basis. The program focuses on the development of students ' management and entrepreneurial skills through curriculum and co- curricular activities.
MBA IN GLOBAL LEADERSHIP AND MANAGEMENT
The MBA program in Global Leadership and Management aims to develop professional skills in students who are required to lead an organization successfully in a global environment.
Contact : 977-1-4332719
Email : info@somtu.edu.np
Website : https://www.somtu.edu.np/
KATHMANDU UNIVERSITY
KATHMANDU UNIVERSITY SCHOOL OF MANAGEMENT
Established in August 1993, the School, popularly known as KUSOM, was the first school to launch a graduate program at Kathmandu University and the first to initiate a Master of Business Administration( MBA) program in the country based on the principles and structure of international design.
The School leads the way in the development of the country 's management by setting quality standards and innovative trends for other business schools and providing its graduates with high- quality management, entrepreneurial and intellectual resources for the growth and success of a large number of business, development and academic companies in the country.
Address : Pinchhe Tole, Sasatancha, Balkumari, Lalitpur
Contact : 977-1-5186091, 5186029
Email : info@kusom.edu.np
Website : http://www.kusom.edu.np
POKHARA UNIVERSITY
Pokhara University is the university with the most affiliated MBA colleges in Nepal.
ACE INSTITUTE OF MANAGEMENT
Ace Institute of Management is a household name when it comes to studying MBA in Nepal. Ace is known for quality of education and flexibility of the courses. A lot of big entrepreneurs in Nepal have completed their MBA from Ace Institute of Management. The MBA program has gained a distinguished reputation as the most stringent and fulfilling experience.
Contact : +977 1 4104051, 4104236, 4469019
Email : ace@ace.edu.np
Website : http://www.ace.edu.np
APEX COLLEGE
Developed under the central theme of 'Building Human Capital,' Apex College has provided every student with a unique opportunity to transform. Founded in 2000, Apex constantly strives to promote every student's knowledge, skills and values.
Website : https://apexcollege.edu.np
Contact : 4467922, 4478841
Email : apex@apexcollege.edu.np
UNIGLOBE COLLEGE
Uniglobe College is affiliated to Pokhara University and holds a Master of Business Administration( MBA), a Master of Business Administration in Finance( MBA- Finance), a Bachelor of Business Administration( BBA) and a Bachelor of Business Administration in Banking and Insurance( Bba- bi).
Instead of preparing them as job seekers, the MBA program is expected to idealize the value of future entrepreneurship in graduating students. Uniglobe College's teaching team is highly competent, dedicated and academically renowned.Under the leadership of Prof. Dr. Radhe Shyam Pradhan, a renowned professor of finance in Nepal and a Full Bright Visiting Faculty at Florida State University, USA, the college has many faculties that are trained in well-known international universities. The college also invites faculty to teach regular courses from foreign countries such as the United States, the United Kingdom, Poland, Thailand, Bangladesh and India.
Contact : 977-1-411 56 90, 411 55 69
Email : mail@uniglobe.edu.np
Website : https://uniglobe.edu.np
POKHARA UNIVERSITY-FACULTY OF MANAGEMENT STUDIES
The Pokhara University School of Management( Business) is a resource- rich institution with a strong band of graduate and undergraduate students and competitive students.
Please be cautious while visiting the website of PUFMS. There's malware on the website and bugged my PC for some time, I had to force restart the browser.
Website : https://pu.edu.np/edu/faculty-of-management/
Address : Lekhnath 12, Dhungepatan Kaski
Contact : 81561046
SOUTH ASIAN INSTITUTE OF MANAGEMENT
South Asian Institute of Management( SAIM) was founded in 2005 as an independent, autonomous academic institution established in Kathmandu, Nepal, with the aim of providing education in management based on needs and developing management, research and consulting in order to facilitate the growth and development of managers, entrepreneurs and business leaders in Nepal and other countries in South Asia.
The MBA GLOBAL BUSINESS Program is an intensive two-year course lasting six full-time study terms, with three terms (trimesters) each year. With the increasing trend of globalization and the integration of nations from around the world's economic activities, a rapidly unifying South Asia is emerging as one of the important centers for world trade, investment and technology generation.
Contact : +977 14 47 4747 /4484832
Address : Devkota Sadak, Old Baneswor, Kathmandu
Email : info@saim.edu.np
Website : http://www.saim.edu.np/
QUEST INTERNATIONAL COLLEGE
The Master's Degree in Business Administration( MBA) at QUEST is an internationally recognized global degree spread over six quarters from Pokhara University for two years. The practical approach to learning at QUEST distinguishes this program from other business schools for graduates in the country. The program is the perfect blend of results in terms of management, leadership and entrepreneurial skills.
Address : Gwarko, Patan
Contact : 5547669, 5521950
Email : info@quest.edu.np
Website : http://quest.edu.np/
RAJDHANI MODEL COLLEGE
Rajdhani Model College is a leading business college affiliated with Pokhara University, which offers a Bachelor's Degree in Business Administration( BBA) and a Bachelor's Degree in Hotel Management(BHM) at the undergraduate level and a Master's Degree in Business Administration(MBA- Evening Program).
By offering the best possible business education in Nepal, the college aims to set a new benchmark in business education. The college ranks in a short span of time as a promising management college by instilling management skills in its students, promoting a participatory approach to teaching, nurturing entrepreneurial and leadership skills and dealing with rapid technological change.
Address : Pipalbot, Devkota Sadak, Kathmandu 44600
Contact : 4471162, 4465705
Email : info@rmccollege.edu.np
Website : http://rmccollege.edu.np
EXCEL INTERNATIONAL COLLEGE
Excel Business College, a Chaudhary Group initiative affiliated with Pokhara University, offers Masters in Business Administration( MBA), Bachelor of Business Administration( BBA) and Bachelor of Business Administration- Banking and Insurance( BBA- BI).
The college is an integral part of the Chaudhary Group's galaxy of pre-school educational postgraduate institutions with world-class infrastructure and provides a healthy education environment. The friendly atmosphere and individual centered inspiration for all students and teachers are a distinctive feature of the college.
MBA at Excel is intended to bring about corporate change in Nepal by transforming students into competent managers, executives and entrepreneurs who can become strategic agents of change in the corporate and social world by providing them with a firm grasp of broad and integrated management principles with real- life applications.
Address : Lakhechaur Marg, New Baneshwor, Kathmandu, Nepal
Contact : 4485109, 4-462170
Email : info@excelcollege.edu.np
Website : http://excelcollege.edu.np
BOSTON INTERNATIONAL COLLEGE
On the educational map of Chitwan, Boston International College( BIC) has made a mark with its outstanding performance in the family of Pokhara University( PU). From spring 2017, the University entrusted the college with running its regular MBA program in Chitwan.
This is the only entry in this list for MBA in Chitwan and affiliated to Pokhara University.
Please take caution while visiting their website, the website is full of pop-ups. It was a pain going through the website.
Address : Hakim Chowk, Bharatpur-10, Chitwan
Contact : 056-526203,531362
Email : info@bostoncollege.edu.np
Website : http://bostoncollege.edu.np
VS NIKETAN COLLEGE
Established in 2038 B.S., VSN College aims at imparting need responsive quality education for the current and future generations of students. It is accredited by Higher Secondary Education Board (HSEB), Government of Nepal, with its concrete foundation of senior management body and composite personalities has been a motivating center for effective learning, innovative practices and result oriented education.
Unlike other entries in this list, this college only has Executive MBA. The Executive MBA program at VS Niketan College is designed to transform the executive into strategic change agents in the corporate world through corporate change in Nepal. It also aims to give executives the opportunity to apply classroom learning to the strategic concerns of their organization, which ultimately contribute to improvements in the organization's management.
Address : Minbhawan (Near Bagmati Bridge) Kathmandu
Contact : 4111899, 4111602, 44622715, 4622073
Email : info@vsniketan.edu.np
Website : vsniketan.edu.np
PURBANCHAL UNIVERSITY
KATHMANDU DON BOSCO COLLEGE
In 2000, Kathmandu Don Bosco College launched its undergraduate programs with a view to becoming a leading institution and quality provider of education and research in the field of business management. It offered the Masters in Business Administration (MBA) program in 2010, after a decade of experience.
The group runs the Kanjiroa National Higher Secondary School in Koteshwar and the Baneshwor Kathmandu Pragya Kunja School, which is one of the most sought-after schools in Kathmandu. Don Bosco, located in Koteshwar and now in XA, successfully carried out BBA and MBA programmes.
The KDBC Business School MBA program is a two-year Master's program affiliated with Purbanchal University. The program is spread over four semesters with a total of 69 credit hours in order to meet international standards. The practical learning approach makes this program unique to other business graduate schools in the country.
Address : Lazimpat (North to Hotel Radisson)
Contact : 4430025, 4424289
Email : info@kdbc.edu.np
Website : www.kdbc.edu.np
NOVEL ACADEMY
Don't confuse it with Nobel Academy, Kathmandu, this college is located at Pokhara.On 2nd  December 2002, NOVEL ACADEMY was officially registered as Novel Academy Kaski( P) Ltd. with the Registrar Office of the Nepal Government Company as an academic consulting institution.
The Novel Academy is accredited by the University of Cambridge International Examinations, the United Kingdom, the British Council, Nepal and the Ministry of Education and Sports, Nepal, to offer courses at the University of Cambridge International GCE AS and A Level, and is affiliated with the University of Purbanchal to offer MBA, BBA, B.Pharmacy and BSc. Nursing programs.
The Novel GSM MBA program emphasizes on strategic thinking and leadership: Why knowledge is important and how learning can be used to achieve results. The questions you ask here are just as important as your answers… and the leadership skills you use to implement a complex business solution are just as important as your strategy.
Address : Pokhara, Nepal
Contact : 061-535629
Email : info@novel.edu.np
Website : https://www.novel.edu.np
PRESIDENCY COLLEGE OF MANAGEMENT SCIENCES
PCMS is situated in Bharatpur Chitwan and is one amongst the two MBA colleges in Chitwan. PCMS is the first business school in Chitwan to introduce the BBA course in Chitwan.
Address : Bharatpur, Chitwan
Contact : +977-056-524278
Email : contact@pcms.edu.np
Website : http://pcms.edu.np
ZENITH INTERNATIONAL COLLEGE
With the support of renowned and experienced promoters, Zenith International College was established with the sole aim of providing the best management studies. The company's demand is for professionals who have the right type of attitude.
Zenith International College is located at Biratnagar-9, Morang.
Address : college road, biratnagar – 9
Contact :
Email : info@zic.com.np
Website : http://www.zic.edu.np
KANTIPUR HOTEL MANAGEMENT & INTERIOR DESIGN COLLEGE
Kantipur International College( KIC) established in 2000 A.D., formerly known as Kantipur Hotel Management College( KHMC) is a Purbanchal University affiliated university. KIC currently runs its programs at two different locations in the valley of Kathmandu.
The Management College is located in New Baneshwor, the capital city centre, and the College of Science & Technology & Liberal Arts is located in Lubhu, a quiet suburb of Lalitpur.
Address : Buddhanagar, New Baneshwor
Contact : 4780564, 4783904
Email : info@kantipurinternational.edu.np
Website : http://www.kantipurinternational.edu.np
DAV COLLEGE
The Tribhuvan University affiliated D.A.V. College started running BBA and BBS programs in 2003. D.A.V. has worked tirelessly since its debut to achieve its goal of improving the quality of education and turning it into skilled manpower for the country's development. The college continues to be committed to its motto "Eastern Heart and Western Mind "while doing so.
DAV college has the following programs :
Address :Dhobighat, Lalitpur, Nepal
Contact : +977-01-5529029
Email : dav.tucollege@gmail.com
Website : http://www.davcollege.edu.np
TOPPER MANAGEMENT COLLEGE
I couldn't find anything about this college. They do not have an internet presence.
Location : Sanepa, Lalitpur
Contact : 5527143
WHITE HOUSE GRADUATE SCHOOL OF MANAGEMENT
In order to improve the quality of education in Nepal, Himalayan WhiteHouse International College (HWHIC) was established. It not only believes in quality education, but also aims to create the country's responsible citizens. It offers a positive and comprehensive education approach.
The college's education is equal to international standards to prevent the growing trend of talented students seeking admission to institutions outside the country.
Contact : 4466531/32
Address : Devkota Sadak, Kathmanu 00977
Email : info@whitehousegsm.edu.np
Website : http://whitehousegsm.edu.np/
BIRGUNJ PUBLIC COLLEGE
Birgunj Public College BPC is a private sector managed management institution affiliated to the Purbanchal University( PU), the Tribhuvan University( TU) and the Higher Secondary Education Board( HSEB).
The institution, which began with Plus- Two in management, runs MBA, BBA and MBS, BBS at the consistent demand of conscious guardians, enthusiastic students and intellectuals BPC is committed to producing good academic human resources to meet the needs and expectations of society and the nation.
Contact : +977 51-523485
Address : Road No-2, Panitanki-10, Birgunj 44300
Email : bpc_brj@hotmail.com
Website : http://bpcbirgunj.edu.np
LONDON METROPOLITAN UNIVERSITY (UK)
ISLINGTON COLLEGE
Islington College is an independent private college dedicated to excellent academic performance and student experience. Founded in 1996, the college has nearly a few decades of experience in providing Nepalese students with quality and industry-ready IT and business education, making it a leading academic institution in Nepal.
For aspiring professionals who want to balance their work and continue their further education at the same time, the MBA program has been integrated. The college offers multidisciplinary knowledge and skills to develop thoughtful and influential managers and leaders in order to inspire innovation and build on experience.
Contact : 441-2929, 980-1022446
Address : Kamal Marg, Kamal Pokhari, Kathmandu
Email : info@islington.edu.np
Website : https://islington.edu.np/
ASIA PACIFIC UNIVERSITY OF TECHNOLOGY & INNOVATION (APU)
LORD BUDDHA EDUCATION FOUNDATION (LBEF)
The Lord Buddha Education Foundation (LBEF), a non-profit non-governmental organization, was founded in 1998 and has a well-established tradition of excellence in a wide range of academic disciplines. The college has made steady progress since its humble beginnings and is now one of Nepal's leading colleges with over 1,000 students.
LBF has two MBA courses :
MBA morning (Lecture Hours 6:30 AM – 09:30 AM, Tutorials 09.30 A.M- 10.30 A.M.)
MBA weekend (Friday 4:30 PM – 8:30 PM, Saturday 8:00 AM – 4:00 PM)
Contact : +977 1 4411805,4424431
Address : Opp. Maitidevi Temple
Email : info@lbef.org
Website : http://www.lbef.org
INDIRA GANDHI NATIONAL OPEN UNIVERSITY (IGNOU)
INTERNATIONAL CENTER FOR ACADEMIC COLLEGE OF DISTANCE EDUCATION & ONLINE STUDIES(ICA)
ICA- The award- winning center was established in 1997 as the "Best Overseas Partner Institution 2011, 2013 and 2014" for the best services provided by the Indira Gandhi National Open University and the recipient of the "Best Distance Education B- School of Nepal 2013" and has been providing education services to the nation since then.
Contact :  01-4445540 / 4434492 / 4413104
Address: Gyaneshwor , Beside German Embassy, Kathmandu
Mail : support@ica.edu.np
Website : https://ica.edu.np
NEPAL INFORMATION TECHNOLOGY
Contact : 977-01-2211153 977-01-2211156, 977-9801100556,977-985117756
Address : Jawalakhel
Email : N/A
Website : N/A
WESTCLIFF UNIVERSITY
KING'S COLLEGE
A two- year program that prepares students for business management and management careers in both the private and public sectors. It provides the students with a solid, comprehensive foundation in the fundamentals of business, the global environment in which they will function, the analytical tools for intelligent decision-making opportunity to gain further functional expertise through specialization courses.
Contact : 977-1-4224520, 01-4224574, 01-4225909
Address : Babar Mahal, Kathmandu
Email : info@kingscollege.edu.np
Website : https://www.kingscollege.edu.np
PRESIDENTIAL BUSINESS SCHOOL
The Presidential Business School( PBS) is an academic institution founded in 2011 AD with the aim of becoming a model center for prime management studies, including BBA & MBA in Nepal.
Westcliff University is accredited by the WASC Senior College and University Commission( WSCUC), a regional accreditation authority recognized by the United States. Education Department( ED) and Council on Accreditation for Higher Education( CHEA).
Presidential Business School gives students to choose MBA in the following specializations :
MBA Organizational Management
MBA Supply chain management
MBA e-business management
Contact : 01-5244306 | 01-5245006
Address : Bhakti Thapa Sadak, Thapagaun
Email : info@presidential.edu.np
Website : https://presidential.edu.np/
INTERNATIONAL AMERICAN UNIVERSITY
NOVA INTERNATIONAL COLLEGE
NIC introduces itself as "the result of the needs and desires expressed by many parents from different corners of Nepalese society for higher professional and practical courses to address the emerging situations of globalization and economic liberalization. "
The college is located at Minbhawan and only has two courses to offer :
Contact : 01 – 4107030 | 01 – 4107266
Address : Minbhawan, New Baneshwor
Email : info@novainternationalcollege.edu.np
Website : http://novainternationalcollege.edu.np
VINAYAK MISSIONS UNIVERSITY
KFA BUSINESS SCHOOL
KFA Business School, KFA 's academic wing, was set up in 2009. The School has introduced innovative and unique "learning methodologies "since its inception. With the "Dual Faculty System (DFS) "as one of its core delivery mechanisms, KFA has played an important role in the development of academically sound and practically trained human resources.
Contact : +977-1-4 491414, 4 482290
Address : KFA Building, Mid Baneshwor
Email : info@kfaltd.com
Website : http://www.kfaltd.com
UNIVERSITY OF MADRAS
WELHAMS COLLEGE
The College is located in the heart of the capital, Kathmandu has become known as a college area because for obvious reasons many good colleges have been established in this area. It has good access to public transport and is close to every corner of the valley's three cities.
Contact : 4786398/4786399
Address : Budhanagar, New Baneshwor
Email : info@welhamscollege.edu.np
Website : http://welhamscollege.edu.np
QUEEN MARGARET UNIVERSITY, UK
ACE INTERNATIONAL BUSINESS SCHOOL
Ace is one of those big guns when it comes to MBA in Nepal. Not only it has a MBA program affiliated to Pokhara University, it also has a program affiliated to Queen Margaret University.
SHINAWATRA UNIVERSITY, THAILAND
GLOBAL COLLEGE INTERNATIONAL
GCI is a private business college and GCE A level school based in Kathmandu city, Nepal. The institution was set up in 2009.The college runs Bachelor of Business Administration (BBA) and Master of Business Administration (MBA) programs at Cambridge University, UK and Mid – Western University (MWU), Nepal.
GCI offers a day shift and evening shift MBA program. After successful completion of the program, all graduating students receive the master's degree from Shinawatra University, Thailand. The MBA and MBA Evening programs have a duration of 24 months.
Contact : 4475254, 4488312, 4472083
Address : Mid-Baneshwor, Kathmandu
Email : info@gci.edu.np
Website : www.gci.edu.np
ASIAN INSTITUTE OF TECHNOLOGY (THAILAND)
Asian Institute of Technology and Management
The Asian Institute of Technology and Management (AITM) is a private academic institution offering high – quality management, engineering and technology programs in Nepal at national and international level. AITM evolved from the 2001 White House Education Network (WHEN).
Contact : +977-1-5537852, +977-1-5548314 +977-1-5552375
Address : Knowledge Village, Khumaltar Heights
Email : enquiries@aitm.edu.np
Website : http://aitm.edu.np
LINCOLN UNIVERSITY (MALAYSIA)
PHOENIX COLLEGE OF MANAGEMENT
PCM supported by the Republica International Education Foundation Pvt. Ltd. (RIEF) and affiliated with LINCOLN UNIVERSITY COLLEGE (Malaysia) is the intellectual product of the nation's leading academics, distinguished personalities and prominent dignitaries who have seen the desperate need for a global institution.
The academic programs offered by PCM are as follows :
Contact : 01-5244697, 015244472
Address : Thapagaun, New-Baneshwor-10
Email :  info@phoenixcollege.edu.np
Website : http://www.phoenixcollege.edu.np
LIMKOKWING UNIVERSITY OF CREATIVE TECHNOLOGY (MALAYSIA)
CG INSTITUTE OF MANAGEMENT (CGIM)
The CG Institute of Management (CGIM), a CG initiative, aims to create world – class business managers / entrepreneurs who can lead their organizations effectively in today's highly demanding and competitive environment.
The MBA program at CGIM is a program focused on management skills development and entrepreneurship with a globalized curriculum from the University of Creative Technology in Limkokwing, Malaysia. Students are engaged in curriculum and co-curricular activities for the development of world-class leadership alongside 66 credits of course works.
Contact : 4107101
Address : Anup Marga, Minbhawan, Kathmadu, Nepal
Email :  info@cgim.edu.np
Website : http://cgim.edu.np
THE UNIVERSITY OF NORTHAMPTON, UK
NAAYA AAYAM MULTI-DISCIPLINARY INSTITUTE (NAMI)
Naaya Aayam Multi-Disciplinary Institute (NAMI), founded in 2013, is a foundation for education in Gokarneshwor-7, Jorpati, Kathmandu, Nepal. The college works directly with its roots linked to the University of Northampton, UK, providing graduate and graduate degrees and international examinations at Cambridge for GCE 'A'
The Master's Degree in Business Administration (MBA) from the University of Northampton provides a platform for those who think of acquiring leadership skills through experiential learning, either as a future employee or as a future employer, and developing essential management skills to address the new challenges and opportunities offered by modern business environments.
Contact : 4917441 /442 /443 /444
Address : Gokarneshwor-7, Jorpati, Kathmandu
Email :  info@nami.edu.np
Website : http://nami.edu.np/
LEEDS BECKETT UNIVERSITY, UK
THE BRITISH COLLEGE
The British College seeks to be a world-class college in Nepal that offers British and international qualifications that provide our graduates with the knowledge, skills and values they need to succeed in the global labor market and become creative entrepreneurs.
Contact : 5111100/1/2
Address : The British College Trade Tower,Thapathali
Email :  info@thebritishcollege.edu.np
Website : https://www.thebritishcollege.edu.np/