Nepal Railway Company Limited, Central Office, Janakapurdham, Dhanusha
Nepal Railway Company Limited has published a vacancy demanding more than 25 staff for various positions including Senior Section Engineer, Station Chief, Chief of Control, Chief Loco Inspector, Loco Pilot, Assistant loco pilot, Supervisor, Mechanic, Point main and other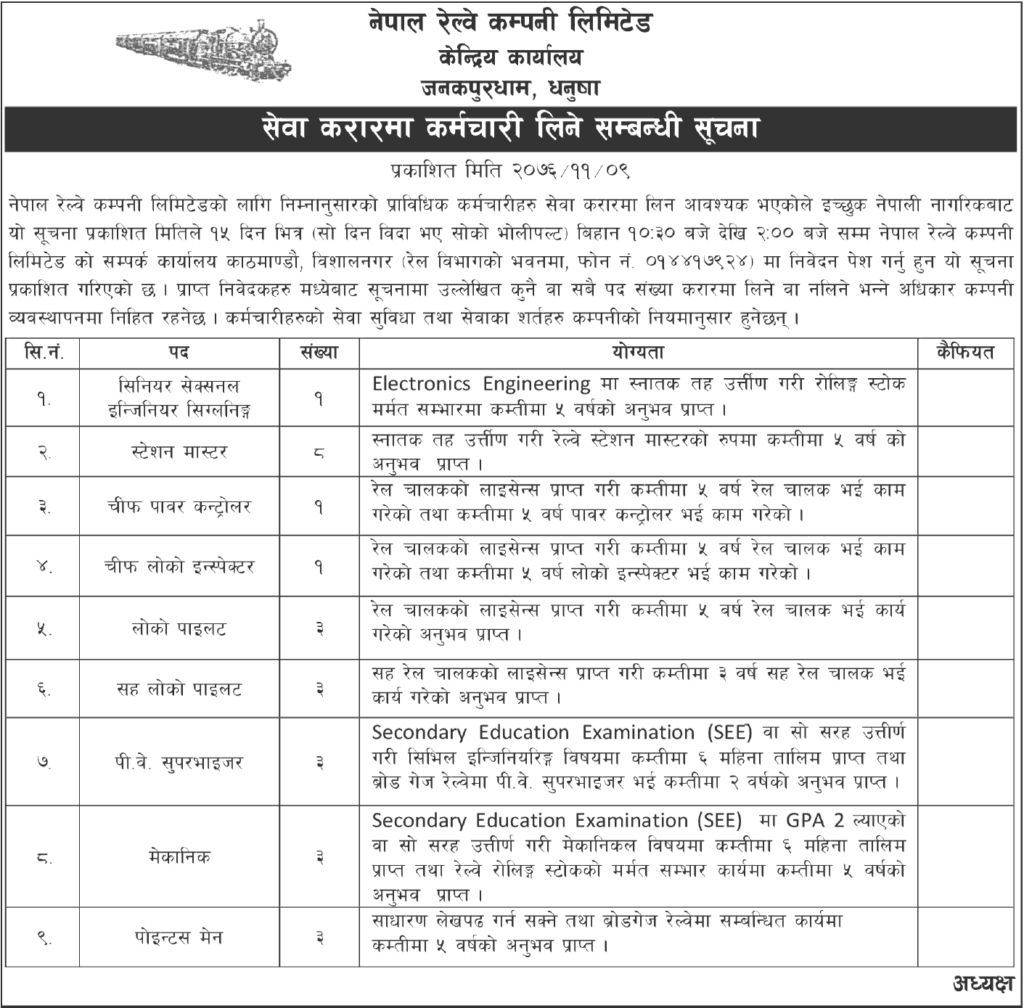 The department has requested application from Interested Nepalese citizens within 15 days (from 10:30 am to 2:00pm) to contact the office of Nepal Railway company Limited located in Bishalnagar, Kathmandu.
Contact number: 01-4417924.
Nepal Railways Corporation (NRC) is a state-owned railway company operating railways in Nepal,
Two railway lines are built and planned to be operated in Nepal: Raxaul–Sirsiya and Jainagar –Janakpur.
The first route is 6 km (3.7 mi) from Raxaul, India to the Sirsia inlands container depot (or dry port) near Birganj, Nepal, and is primarily used for cargo transportation and allows for imports of container from Sirsiya to Nepal, which is a container depot at the dry port.
The second line i.e 28 Km (17 mi) line is primarily used for passenger transport and stretches from Jaynagar, India, to Janakpur, Nepal.